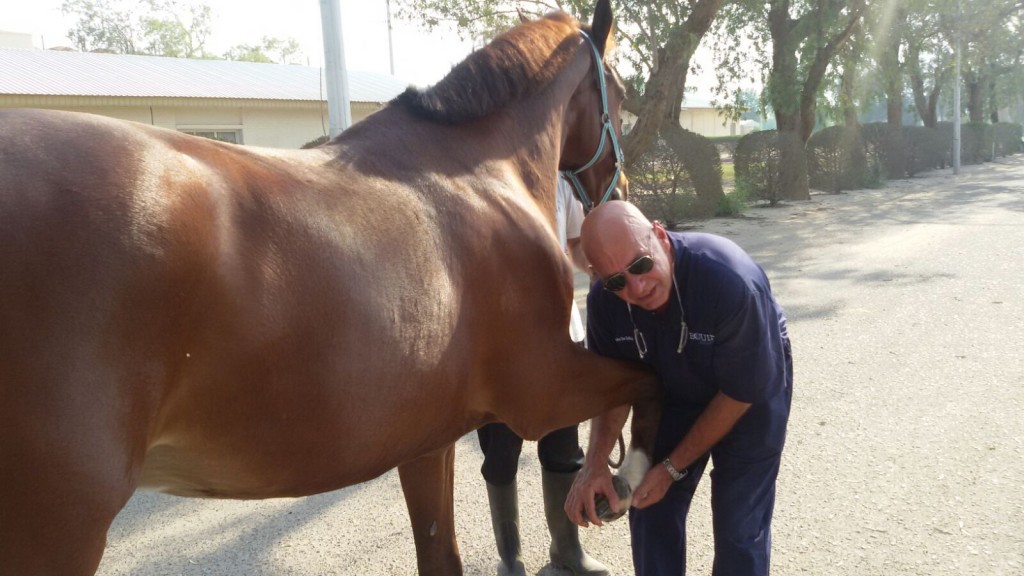 Equine services Middle East offers ambulatory consultations in sport horses all around Middle East.
We are committed to deliver an integrated professional service to our customers: diagnosis and treatment of the conditions affecting sport horses and the individual follow-up of the horse all along his sport career.
Our expertise is mainly centered in orthopedics and sport medicine nevertheless we cover all the fields of equine medicine horse thanks to our network of experts.
Horses are outstanding athletes, performing and reaching excellence in many different disciplines (racing, show jumping, endurance and dressage).
Their performance and their ability to maintain soundness all along their career are the end result of a team effort.
Our mission is to contribute to this teamwork providing cutting edge veterinary services.
Equine services Middle East also offers consultancy services in the following fields:
Design and start-up of equine veterinary facilities for breeding farms, racing and equestrian centers and equine hospitals
Selection and training of veterinary staff